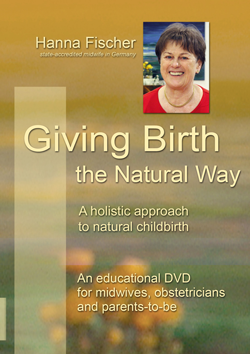 How to order!
Fast and secure!
Giving Birth the Natural Way
A Holistic Approach to Natural Childbirth
Hanna Fischer's Instructional Programme
for Midwives, Obstetricians and Parents-to-be
Running time: 101 min., stereo, PAL or NTSC
ISBN: 978-3-00-026893-9 (English Version)
USD 34,95, free worldwide shipping
The easiest way to order is via Paypal, a well-established money transfer company.